About Car BRA
BEST LOOKING & FITTING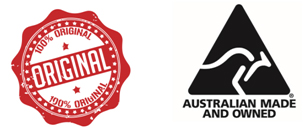 Established in 1976, CAR-BRA Australia are the pioneers of the original CAR-BRA, designed and made in Australia.
During the last 42 years we have designed over 5000 different models of Car-Bra's  
CAR-BRA's covering almost every make and model of car in the world.

We are continually developing new products, introducing new and exclusive colours, materials and designs that allow us to produce the best CAR-BRA's in the world…we are the pioneers of the original CAR-BRA.

Our Car-Bra's are designed to protect your vehicle from stone damage, insect intrusion, small bird strikes-they also look fantastic because, unlike poor imitations, our CAR-BRA"s are custom made.

  Our exclusively designed material is of the highest quality.
Manufactured to the highest possible standard, every CAR-BRA
is designed to fit your car perfectly – this is our GUARANTEE!
CAR-BRA Australia produces the best and most comprehensive
range of original CAR-BRA's in the world!

About our Car Bras
When driving the bonnet and front of your vehicle is very exposed.
Whether you're driving in rural or residential areas the dust,bits and bugs
the Australian environment throws at us to hit your car.
Car Bra Australia provides a wide range of Car Bras models to help protect your car's bonnet
and front section from stone chips and bug splatter


Why is it so important?
Car Bra Australia make car bras to protect your car.Their aerodynamic funtionality deflects bits and bugs
over your vehicle.Both protecting your vehicle from damage as well as keeping it clean.
Unless you like the look of splatted bugs and debris on your vehicle,a car bra is definitely a worthy investment.

CAR-BRA Australia, where customer satisfaction and pride takes top priority.

We are located in Victoria on 1571 Sydney Road Campbellfield 3061 Victoria
Anytime you are in the area feel free to drop on by and say hello as we always welcome visitors

We also want to thank you for taking the time to look at our website.