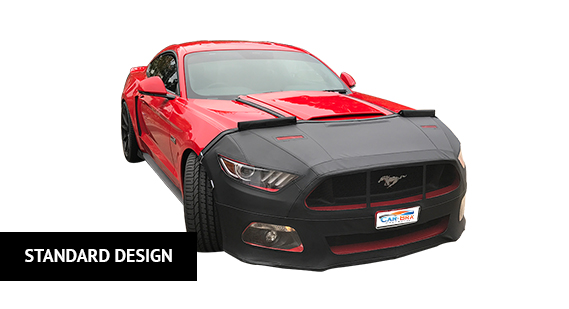 Protects
Give your vehicle all year-round protection against nicks, stones, bugs and flying debris with our Car Bra.
Saves Money
When it's time for you to trade in or sell your vechicle, a small investment now will mean much more value later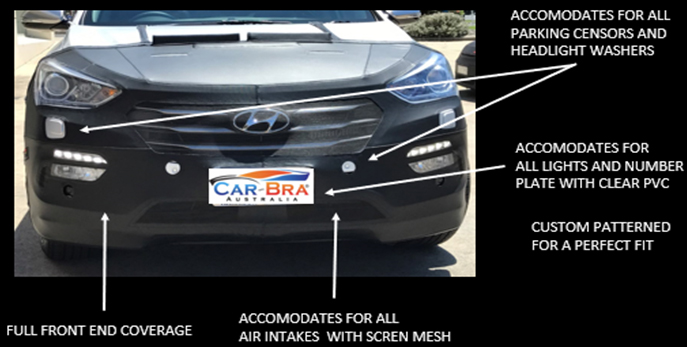 Car Bra Australia
BEST LOOKING & FITTING
Among our wide selection of CAR-BRA models we cover almost anything on four wheels
and for special or unique cars we will custom design a CAR-BRA to fit your car at a moderate cost.

CAR – BRA, The premium quality protection to the front vehicle

What is a car bra ?
Sometimes called a front -end bra ,front -end mask,hood bra,bonnet cover,auto bra,hood mask or car bra
made out of a special water resistant vinyl that attaches to the front of the car or other vehicles to protect the bumber,hood
and sides of the vehicle from scratches,paint chipping and other minor damage from rocks,gravel and other road debits.

in areas such headlights,indicaters or driving lights we use soft ultraviolet resistant P.V.C (Perspex) with the exception of the pop-up head lights
which are cut out and covered separately and secured using Velcro
Fitting the CAR-BRA takes only a few minutes-soft padded grips on the side of the CAR-BRA bend around the wheel arches
followed by elastitcs or further grips along the bottom and sides.

Car Bra Australia" created the first car bra in 1976 our commitment to testing and development still makes CAR-BRA AUSTRALIA the innovative leader in the car bra industry. Our fine bras set the standards by which other car bras are measured. At Car-Bra Australia, car bras are our main business because we believe that no matter what you drive, you and your car deserve the very best.

The Original Car Bra

Double Padding – At critical areas, prevents wear-thru and protects finish.
Maximum Protection – 25 oz. flannel-backed vinyl with exclusive Memory Fit and UV resistant top coat.
Top/Double Stitch – Strengthens, adds detail and delivers a better body-hugging fit.
Backing – Super soft flannel keeps paint scratch free.
Padded Hooks – Flannel padded tabs are double-covered and reinforced. Pre-bent for easy installation.
Easy Installation – No tools required. No drilling,Hooks are pre-bent.
Multi-Piece Design – headlights,parking censors and headlight wipers operate with the bra in place.